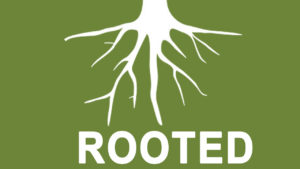 Join our Women of the Word (WOW) Bible Study on Wednesday mornings. We are diving into the "Rooted" series this year.
Time: Every Wednesday, 9:15-11:15am
Location: Church Office, 6055 Main Street, Clayton Ca 94517
Childcare provided!
Rooted is A Fresh Perspective on Discipleship
Too often discipleship is viewed as "what must I do to make it to heaven" rather than "what must I believe to release heaven around me?"  When one talks about "spiritual disciplines" it often evokes images of a set of rules to become something you are not, verses tools to nurture who you already are because of Jesus.
The "Rooted" series is a 10-week journey where we help you shift your perspective and discover how to get rooted in a vital and personal relationship with Jesus including how to live out your life with Jesus in the world where you live, as well as with this family of believers called Clayton Community Church. Connect with God, the church community and your purpose in unexpected, life-changing ways. The Rooted experience redefines how people live life and view their relationship with God and others, giving context to what it means to be a part of something bigger. You will see God in new ways, allowing you to experience a fresh way of life: community, authenticity and generosity.