The Vision of Clayton Community Church  and CCC Worship is that "People would experience the life changing power of God" – EVERY TIME we come together.
We wholeheartedly believe that the presence of God is with us through His Holy Spirit, and that every time we gather to glorify God in worship, He will come with the same power that rose Jesus from the grave and transform us more and more into His image.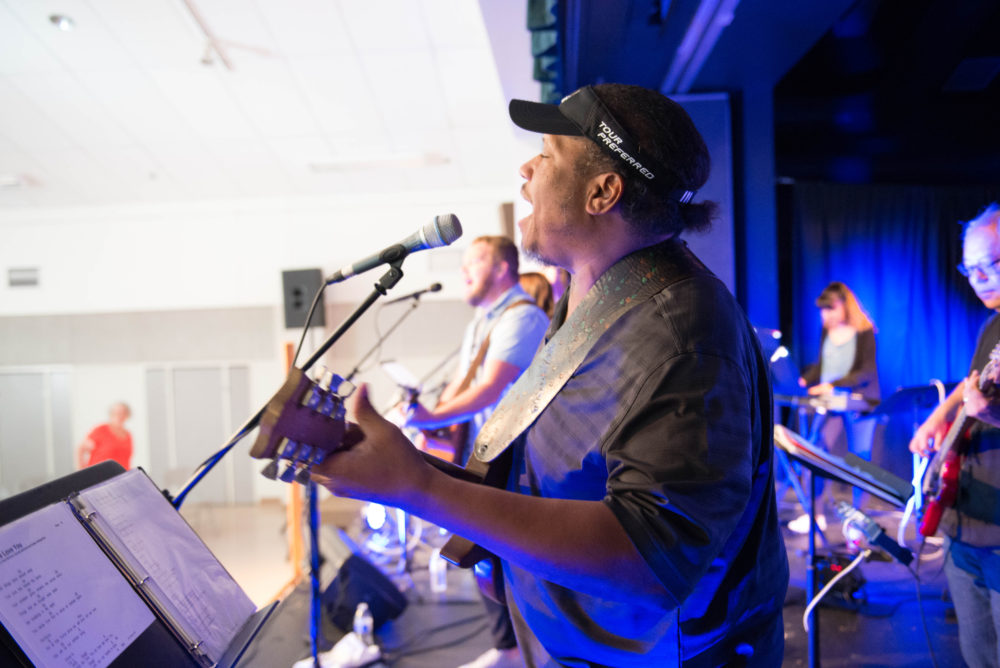 Interested in Joining Us?
We are always looking for new worship team members. If you play an instrument or sing and have a heart for worship we would love to hear from you and invite you to an audition.
Also, if you are technically minded or just like playing around with technology we are always looking for people to join our production team. There are many roles on this team including setup and teardown, producing and running visual media and live audio mixing of our worship services. You don't need experience as we will train you. You just need a heart to serve.
Meet our Worship Director
Mick Wakefield has been our Worship Director since 2014 when he, his wife Nicola and his two daughters Elise and Elaura moved to Clayton from England. Since then they have added a beautiful baby girl Emelia to their family.
Mick has been involved in worship ministries since the age of 15 and leading worship since the age of 18. His heart is to see hearts and atmospheres change as we place worship at the center of all we do as a church. Mick oversees the worship, media and sound teams at CCC and leads worship at many of the churches weekly meetings including Sunday mornings and our Worship nights.